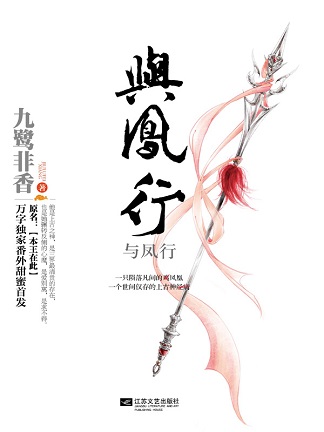 As the Prince Bi Cang who was born with a pearl residing in her mouth, Shen Li's life was always bright and dazzling. However, with her upcoming thousandth birthday, the demonic claws of a political marriage swiftly stretched towards her, catching her unaware.
The Celestial Emperor residing in the Heavens had given a heavenly edict – The Prince Bi Cang shall be engaged and married to the thirty-third grandson of the Celestial Emperor, Fu Rong.
But Fu Rong was infamous throughout the realms for his Casanova personality. As the Prince who calls the shots in the demonic realm, she has the ability to quell uprisings and end wars with a swing of her silver spear – there was absolutely no way she would marry that flirtatious idiot! She must escape from this marriage!
Shen Li never once thought that during her escape journey, she would meet a man who doesn't belong to the three realms and the five elements. That man is truly an… oddball.
*T/N: The usage of the title "Prince" here does not mean that Shen Li is related to the King of the Demonic Realm by blood, rather she is granted the aristocratic title "Prince" due to her military prowess.
[Ebook] [Radiodrama] [Bổn Vương ở đây] [Viet audiobook][Eng Translation]